About Us
Uniform Quality Medical Coding, Inc.,
provides medical coding, medical coding consulting, medical coding education, legal support, medical billing advocacy for patients and medical claims auditing for healthcare providers and payers throughout the U.S. Our primary focus is to provide uniform quality coding education, auditing and consulting services for a positive outcome, a constructive network of communication and ethics towards a common goal - Success.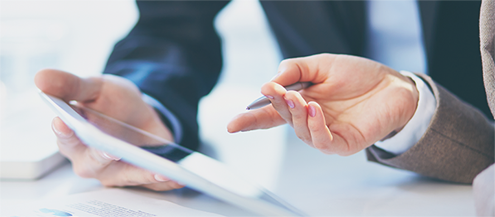 Services
Medical Coding and Billing Reviews
Medical Coding Curriculum
Designed specifically by medical coding professionals and instructors, AAPC's curriculum will prepare each student for academic and real world success on the path to CPC® or COC™ (formerly CPC-H®) certification. Real physician-office medical , helping students interpret the documentation, appropriately select codes, and become more accurate and efficient coders.
The Medical Coding Training textbooks have been dramatically enhanced to provide guidance for proper use and application of the coding guidelines within each coding manual (ICD-9-CM, CPT®, HCPCS Level II). The accompanying practical application workbook is full of more than 150 real notes from medical offices to give the student practice in physician based medical coding. In both texts, chapter apply what is learned in each section.
Visit AAPC for more information.
Download Curriculum